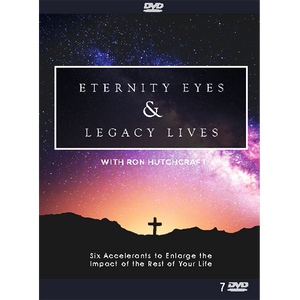 One week! It's the final weeks of Jesus' life – and it takes up one-third of the Four Gospels!
From Jesus' Countdown Week to the Cross, His work and His mission will explode across the world.
Ron Hutchcraft unpacks practical insights from the final week of Jesus, with powerful teaching relevant for every follower of Jesus. Ron explores themes of struggles, hope, priorities, leadership, urgent living for the Gospel, and more.
What Jesus' life was about in His final week, is what our lives need to be about until the day we see Him.
Discover a legacy life that changes eternities and lasts forever!
SESSION 1– Week Zero
SESSION 2– Fourth Quarter Fire
SESSION 3– The Crushing Place
SESSION 4– Magnificent Magnet
SESSION 5– The Resurrection Revolutions
SESSION 6– Graduation Day
SESSION 7– RHM Ministry Update
Ron & Doug Hutchcraft
SESSION 8 CD
– Session Notes