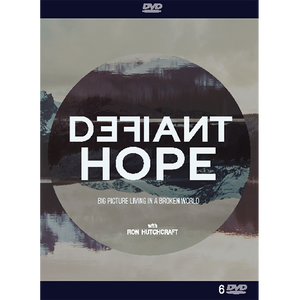 From the 2017 President's Retreat
Bible Books:  Various Passages
Hope is our emotional oxgen.
But hope is on the ropes.
In moments of crisis or loss, you must have a hope  that is as real as the hurt...as compelling as the fear...as strong as the grief...as powerful as the urge to give up.
There is one kind of hope that is stronger than every hit and storm --
DEFIANT HOPE!
Session titles:
1. The Flag Over The Rubble
2. The Hammers And The Hopers
3. Living Sheepishly
4. Light In A Very Dark Room
5. Beautiful Brokenness
6. The Storms And The Scalpels
Data CD - Conains printable PDF files of the "DEFIANT HOPE" notebook with and without answers.